Invitation
Fleuroselect is delighted to invite you for the Breeders & Distributors Conference which will take place on 4-5 October at the Van der Valk hotel in Hoorn, the Netherlands. After the cancellation of last year's edition, we are delighted to reschedule our programme with some slight adaptations. The Breeders & Distributors Conference presents a myriad of topics of interest to our industry, please find the programme below. Registrations are taken via our website.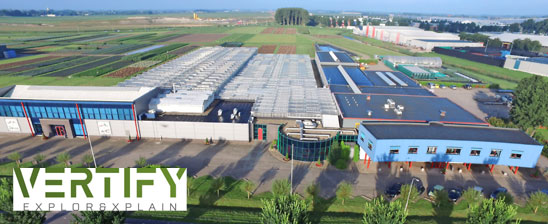 Vertify | Zwaagdijk location

The first day of the programme concentrates on Seed Valley. Carolien Wagenaar from Seed Valley will present the organisation's mission and activities, followed by the latest developments in the use of Peat by Han de Groot, Director of VPN (Association for Potting Soil and Substrate Netherlands). Following up on Dick Sleutel's presentation at our conference ten years ago, Lisanne Sijm will update us on Incotec's recent activities.
Afterwards, we will visit Vertify, formerly known as Proeftuin Zwaagdijk. Located in the very heart of Seed Valley, Vertify conducts applied research in outdoor vegetables, greenhouse horticulture, arable farming, flower bulbs, and fruit. Our group will be introduced to Vertify's activities and receive an on-site guided tour.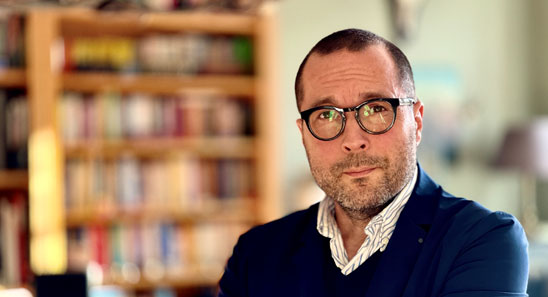 Futurologist Max Thinius

The second day of the Conference will be kicked off by two company presentations, this time by new member Royal van Zanten and applicant member Morel. Petra van der Goes from Plant Quality Solutions will elaborate on the role biostimulants can play in breeding. Chris van der Winden from the International Licensing Platform Vegetables will then tell us more on Vegetable Patents and what the ornamental industry can learn from this. To conclude the programme, we have re-invited keynote speaker and futurologist Max Thinius from our previous conference in Rotterdam. We have asked Max to share his vision on the developments in society and differences in consumer behaviour that occurred since his last presentation in 2019, and how we as an industry can respond to the current and upcoming trends post Covid and within the scope of the current world crises.    
Hotel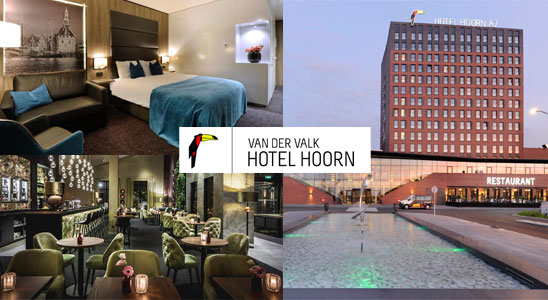 Situated at half an hour north of Amsterdam, Van der Valk Hoorn is a leading hotel in the historic town of Hoorn, North-Holland. The hotel offers excellent meeting facilities, beautifully designed rooms with all amenities and extensive culinary possibilities. Use of the fitness room and heated indoor pool is free of charge. Located near the A7 motorway, Van der Valk Hoorn is easily reachable by car and offers a large car park. The hotel offers a shuttle service to the Hoorn train station.
For this conference, we have made a block booking with the beneficial rate of EUR 125,50 per room per night inclusive live cooking breakfast buffet. Please fill out the room reservation form and e-mail it to sales@hoorn.valk.com. Please note reference number GFC11801 in the subject line.
Programme